PUG POSTAGE STAMPS
Pug dog design US Postage Stamps in a variety of styles. You can choose your denomination for mailing first class letters and large envelopes up to 6 ounces. Stamps are available in your choice of 3 different sizes.
---
Cutest Pug Puppy Stamps
Make each letter a special delivery!

---
YOU'VE BEEN PUG'D - FUNNY PUG STAMPS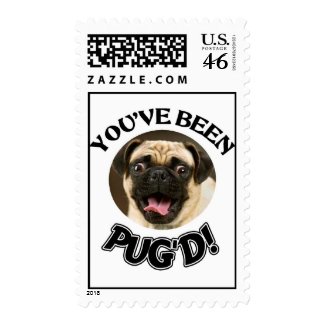 These custom stamps work especially well on greeting card or RSVP envelopes.

---
Funny Pug Giant Smile Postage

---
Pug Life Funny Dog Gangster Postage Stamps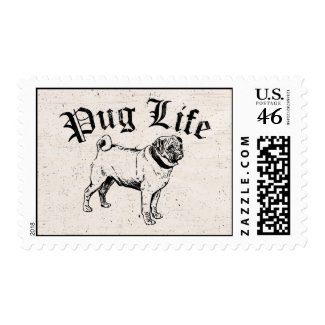 Funny and humorous dog gear for the street dog, funny hipster friend or anyone who loves animal humor.

---
THE PUG POSTAGE

---
Puggle Postage Stamps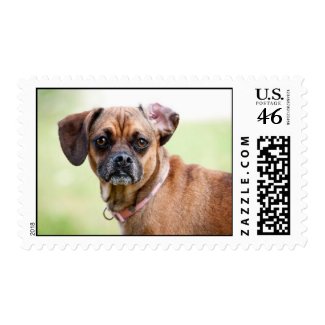 Popular "designer dog".

---
Valentine Rose Pug Stamp
Puppy Love is in the air! Use this stamp of a cute Pug puppy holding a lovely rose to send greetings to your family, friends and your Valentine who love Pugs.

---
Sad Pug Stamps
Black and white photograph of a very adorable little pug with soulful brown eyes.

---
Perfect Angel Pugs Postage Stamps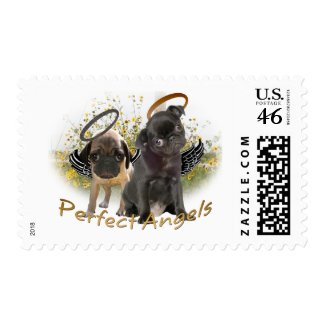 This is a Friskybizpet design.

---
Spring Pugs Postage Stamps
art by Amy Cappelli for Nature Tees. Check our our matching cards!

---
Pug Addict Postage
Design based on a vintage drawing of two Pugs with the wording "Pug Addict". One Pug is never enough! Great gift idea for the Pug fan and dog lover.

---
Pug Pirate Stamps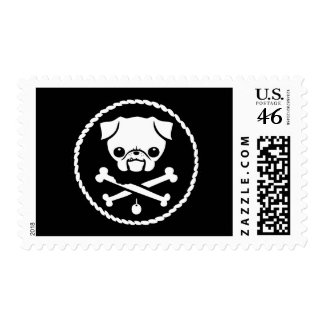 Cute cartoon pug & crossbones, one of which bones has a bite taken out of it. With rope circle border, t-shirts, cards, gifts.

---
ALL PUGS ON DECK Stamps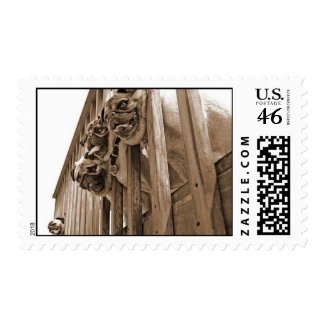 These pugs are enjoying their summer.

---
MANY MORE: Pug Postage Stamp Designs at Zazzle.
---
---
LIKE us on our new Facebook page for fun pug stuff and product updates!