PUG iPOD SKINS
Pug dog design iPod skins in a variety of cute and funny styles.
These designs are available for your choice of iPod models including Touch 1st/2nd/3rd/4th Generation, Nano 2nd through 6th Generation, 4th Generation Shuffle, 5th Generation Video, and Classic. Also Microsoft ZUNE and Sandisk Sansaview.
---
Pug Puppy Dog Art Decal
An original grey pencil artwork of a pug puppy illustration.

---
kawaii pug puppy iPod skins
cute retro stripes design.

---
Pug MOM Skins For iPods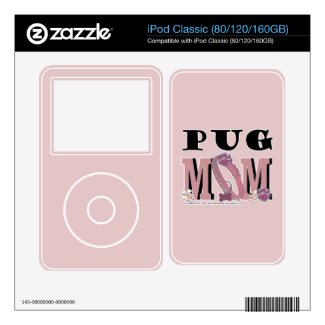 Show the World that YOU are a PROUD Pug Dog Owner! Or give these as gifts to the Dog Owner as a Birthday, Mother's Day or Christmas present. This MOM design is embellished with a dog collar and Pink Paw Prints.

---
Pugs and Hugs iPod Decals
An adorable design featuring a girl hugging a pug dog.

---
Pugs on Pink Gingham iPod Decal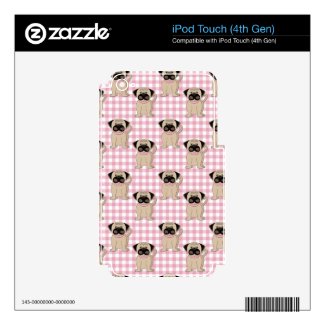 Skins with this design available for most iPod models.

---
MANY MORE like this at Pug Design iPod Skins at Zazzle.
---
---
LIKE us on our new Facebook page for fun pug stuff and product updates!