PUG GALAXY CASES
Cute and Funny Pug-themed cases/covers for Samsung Galaxy Phones in a variety of styles.
*These designs are all available for Galaxy S3, S4, and S5 phones and all iPhone models - select "form factor" button before checkout to select your phone model.
---
Pug Mom Samsung Galaxy Case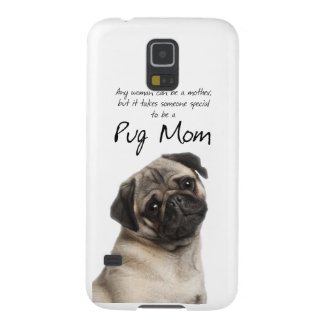 The Case-Mate Barely There Samsung Galaxy S5 Case is an impact resistant plastic case that protects the back and sides of your phone and shows off the slim profile of your S5.

---
Stylish promenade Pug Galaxy Cover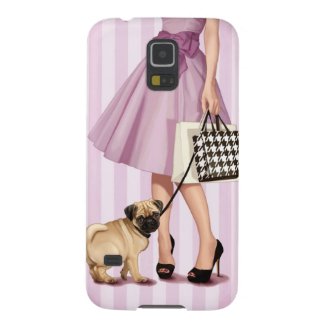 Sophisticated lady with cute pug, painted by artist Maryline Cazenave.

---
Fireman pug Samsung galaxy phone case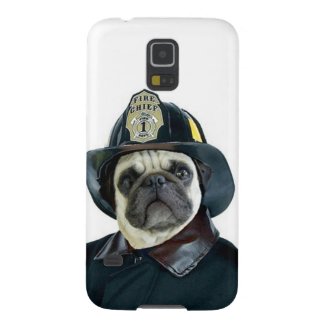 Printed to the edge, this glossy finish case features easy access to all ports, sensors, cameras, and controls.

---
Sad Pug Galaxy Phone Covers
Black and white photograph of a very adorable little pug with soulful brown eyes.

---
Cute Pug Dog Samsung Galaxy S3, S4, S5 Case Cover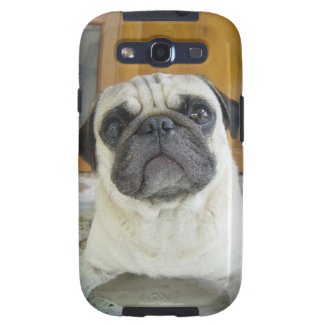 Contoured perfectly to fit the Galaxy phone, this case features a hard shell plastic exterior and shock absorbing liner to protect your device from daily wear and tear. Designed for the Samsung Galaxy (AT&T, Verizon, T-Mobile, and Sprint models).

---
Pug & Flower Galaxy Case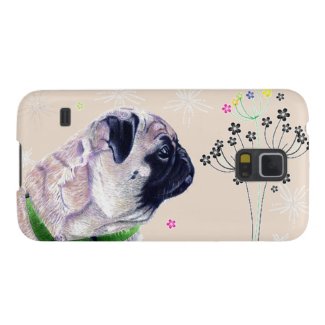 Lay-flat bezel protects the screen from directly contacting surfaces.

---
Pug Dog Abstract Galaxy Cover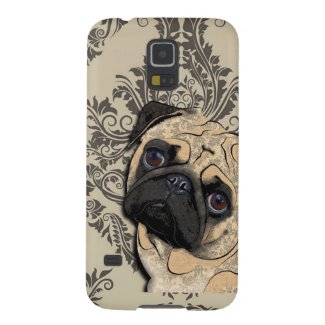 This design available for all Galaxy and iPhone models.

---
Cartoon Pug Galaxy S3, S4, S5 Covers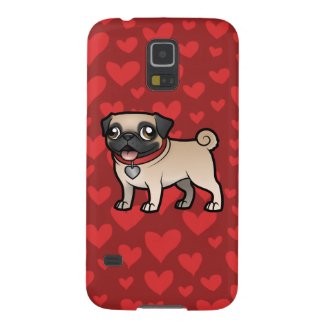 Cute cartoon pug with red hearts in the background.

---
Pug Pirate Galaxy Case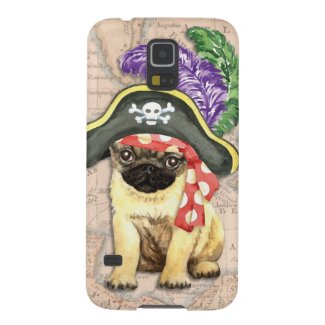 Arrf, ye matey! Fly the Jolly Roger and take to the high seas with this cute pirate Pug pup wearing a pirate hat and bandana. Great design to appeal to all Pirate and Pug lovers on land and sea alike.

---
Pug Pirate ARRF! Galaxy Covers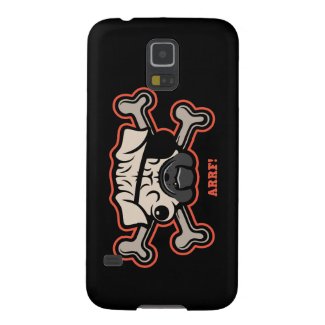 A googly-eyed pirate pug with "Arrf!" text caption. With and without a rope border, it's the naughtiest nautical aye pooch in an eye patch ye can pillage in these briny seas!

---
MANY MORE like this at Pug Galaxy Accessories at Zazzle (iPhone also).
---
---
LIKE us on our new Facebook page for fun pug stuff and product updates!