PUG RETURN ADDRESS LABELS
Pugs and Puggles Designs mail return address labels in a variety of styles. These are also great for marking books, folders, CD's, and other personal property items.
---
Pug Dog Faithful Friends Return Address Label
"You look at me with eyes of love" caption.

---
Cute Pug Address Labels
Nothing beats the exceptional look and quality of our Pug Address Labels. Among the finest made, you will be provided with great satisfaction and long lasting enjoyment. Why not pamper yourself or give a loved one a Pug gift to show them how much you care. The Pug Address Labels will make the perfect gift for any Pug lover. Shop with confidence, because all products come with a 100% customer satisfaction guarantee. Click over now to see the big selection of Pug gifts we offer.

---
Pug Portrait by Linda Picken

Give your mailing envelopes, Christmas cards, file folders and more a custom look with personalized address labels showcasing exclusive and charming Pug Dog art by painter Linda Picken. Conveniently self-sticking, these personalized address labels have hundreds of uses.

---
Colorful Pug Address Labels

---
Cartoon Pug Address Labels

---
Pug Labels
Express your love and appreciation for this popular breed with these address label designs featuring close-up stills of their cute faces. Matching checks and coordinating checkbook covers are also available.

---
THE DOG-Pug Return Address Label
An adorable pug portrait from THE DOG series by Artlist Collection is paired with your personal information in these pug love address labels, providing the perfect tribute to your playful pup.

---
Pug Wallpaper Labels
Wall to wall pugs are featured on these address labels with four rotating background colors.

---
Playful Pugs At The Park Address Labels
4 action photos of pugs in a variety of playful settings.

---
Pug Faces Address Labels
Take a look at these cute and adorable pug mugs in Pug Portraits Labels.

---
LOL Address Labels
Funny Pugs Address Labels to go with our LOL Pugs Personal Bank Checks.

---
Pugs Are Sleepy Address Labels
Snoozing and yawning.

---
Pugs are Mischievous
4 pugs getting into all sorts of trouble.

---
Top Dog Breeds - Pug Address Labels
Self-adhesive, offering a fast and convenient way to mark your return address. Find a set to match your checkbook or choose a new design. Our labels are bound checkbook-style and can include up to 3 lines of personalization. Photography by Faith A. Uridel.

---
Pug Mugs Address Labels
Cute pugs running around and doin' their thang.

---
Pug Puppies Address Labels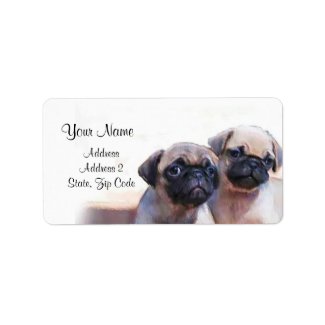 Each label measures 1 1/4" x 2 3/8". Sheets of 18

---
Pug Face Address Labels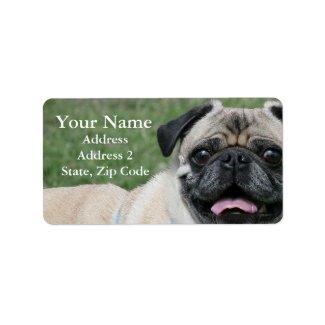 Each label measures 1 1/4" x 2 3/8".

---
Vintage Pug with Crown Illustration - Altered Art Labels
Several sizes to choose from - feel free to customize this any way you want.

---
Pug Line Art Custom Return Address Labels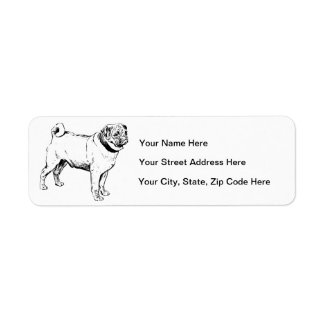 Plain and simple style. Personalize it with your own text. Use the "edit" menu to change background to any color you want.

---
MORE: Pug Design Address Labels at Zazzle.
PUGGLE LABELS TOO!
Puggles Return Address Labels
Puggles are one of the more popular "designer" dog breeds.

---
Cool Puggle Return Address Labels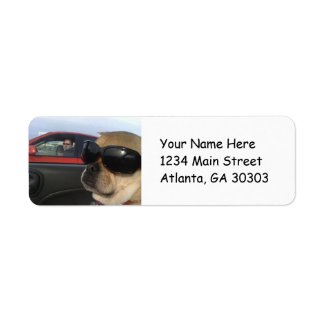 3/4" x 2 1/4" - 30 labels per sheet.

---
---
LIKE us on our new Facebook page for fun pug stuff and product updates!